Cabell County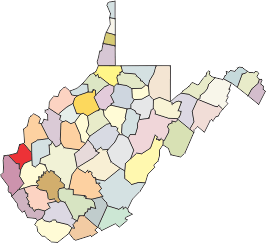 Cabell County,(in red) on the Western edge of West Virginia has some excellent riding opportunites. one of which it s featured here..
Population: 97,133 (2013 Est.)
Pop. Per Sq. Mile: 346
A little about the county.
Cabell County, is one of the more populas counties of West Virginia, containing not only the town of Milton, but also the city of Huntington and Marshall University. Major geologic features are the Ohio River, which forms the northwestern boudary of the county, the former Teays Valley, which the former Teays River used to flow thru , and the Guyandotte River, which bisects the county, flowing North from near West Milton to Huntington. Beech Fork Lake touches the Southwestern boundary of the county.
Area Attractions:
Local Sources
Jeff's Bike Shop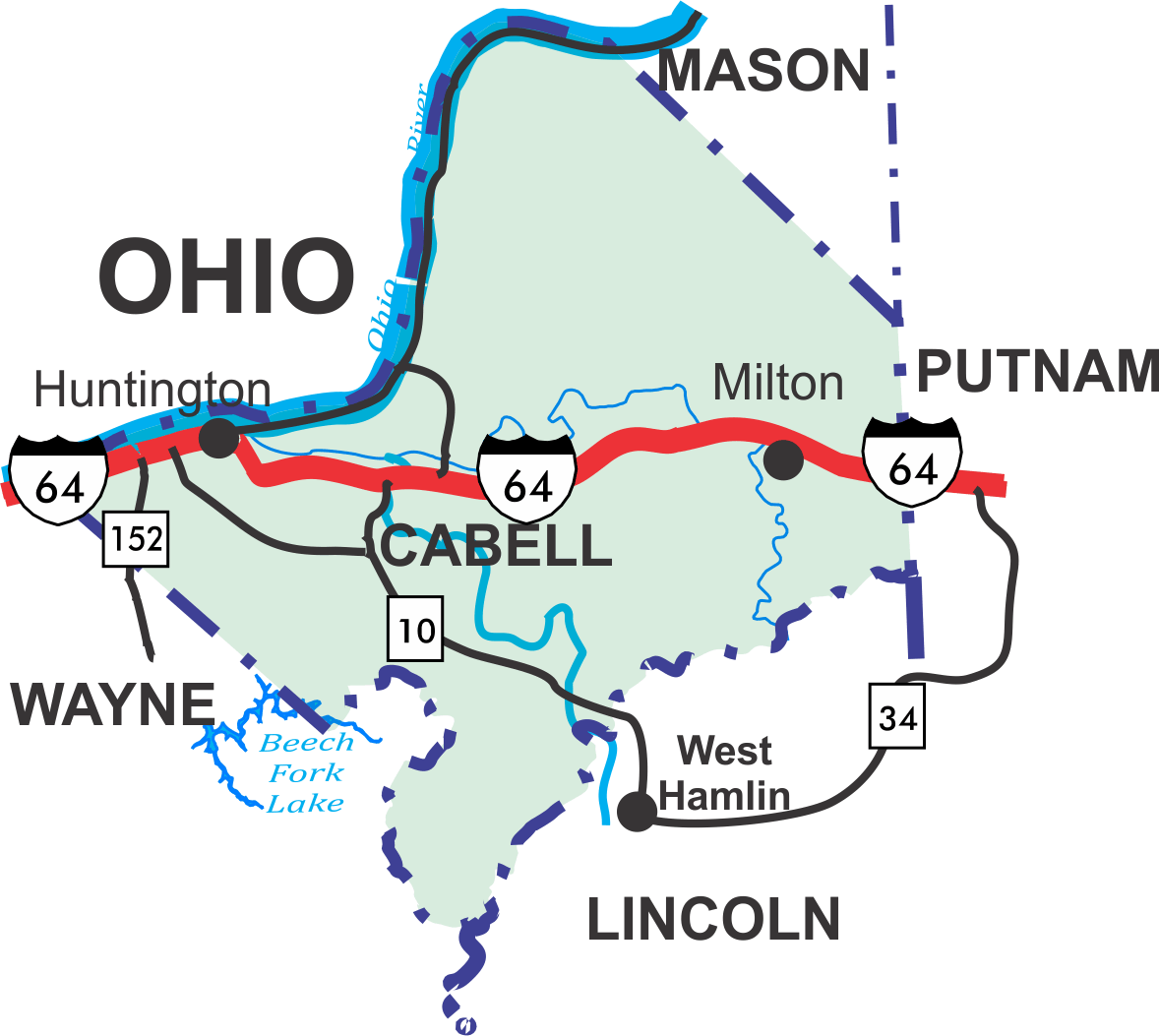 - Huntington
Johns Cyclery St. Albans.
Disclaimer
The listing of routes on this site is not a guarantee of the safety of the route. Cycling has inherent risks and riders skills vary. Traffic conditions vary by time of day, season and local events. Road conditions can vary and change and may change dramatically over one winter season. Riders need to ride within their capabilities and be alert for road hazards and traffic at all times.
Copyright Notice:
This site, maps, photos and all materials created for this site are copyright of the author unless otherwise noted. They may NOT be posted on other sites or reproduced for sale or profit, without specific permission of the author. However, the maps and turn lists may be down loaded for personal, non profit use.